17-Night Antarctica Pursuit Voyage
Booking Dates
09/25/2020 through 01/07/2023
Travel Dates
09/25/2020 through 01/24/2023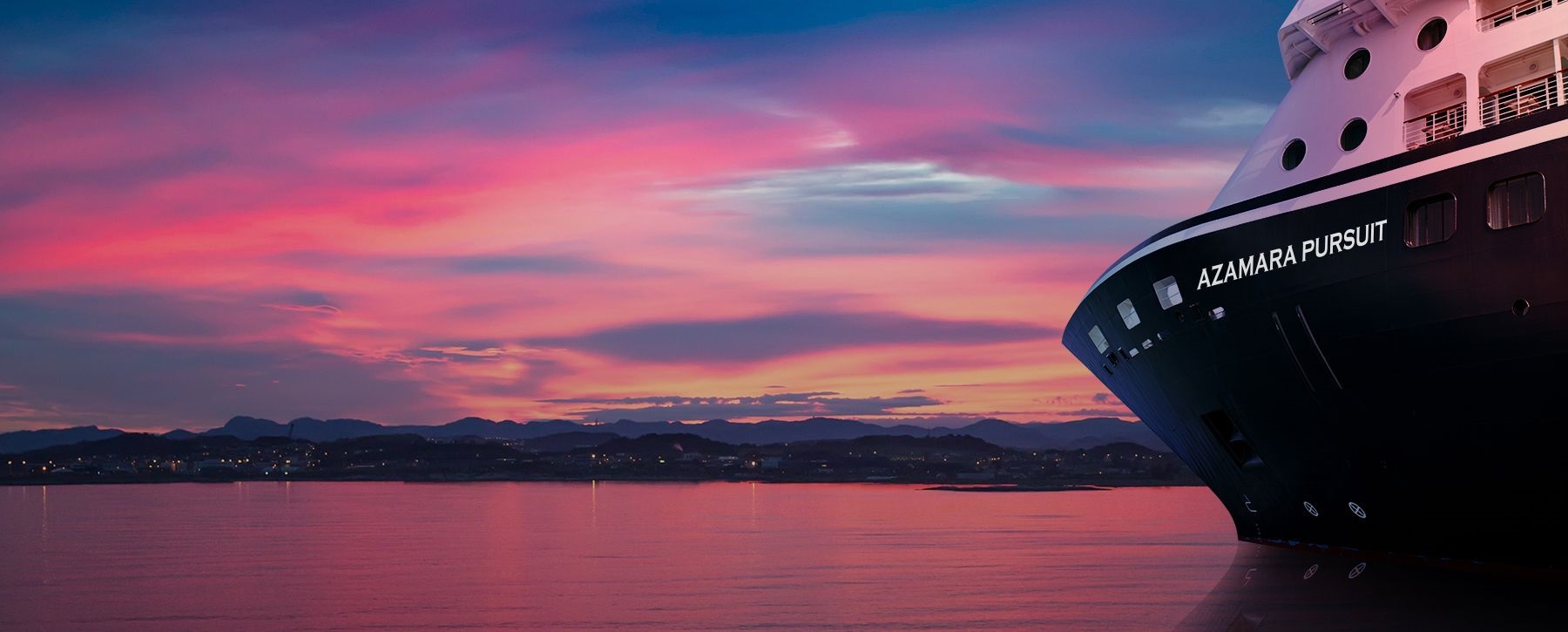 Prepare for an adventure like no other on this 17-night voyage through an elemental wonderland. We depart from beautiful Buenos Aires for a late-night journey to Montevideo, Uruguay. Spend the day exploring Old Town (starting from Plaza Independencia) or strolling La Rambla. While visiting, be sure to try a parrillada-a local speciality of perfectly grilled meat and seafood.
Next, enjoy three days aboard your boutique hotel at sea before arriving for another late stay in Ushuaia-awash in natural beauty and your gateway to Tierra del Fuego National Park (don't miss our shore excursion here via antique train). From here, it's a day at sea before we spend three incredible days cruising the breathtaking Antarctic Sound. As we drift through a world of brilliant blue icebergs, keep your eyes peeled for penguin rookeries and whales breaching the icy waters.
Your Antarctic adventure then takes you to Elephant Island-named after the elephant seals who call its shores home. This is followed by a travel day to the Falkland Islands and Port Stanley-home of the iconic Christ Church Cathedral. After another day spent sailing, we'll arrive in the Argentinian port of Puerto Madryn for a late stay. Here, explore the Punta Tombo National Reserve and snap some photos of the half million penguins who live throughout this sprawling sanctuary. Your voyage then concludes with two days at sea to take in our onboard specialty dining during relaxing return trip to Buenos Aires.
| Day | Description | View All |
| --- | --- | --- |
| Day 1 | Buenos Aires, Argentina | Details |
| Day 2 | Montevideo, Uruguay | Details |
| Day 3 | At Sea | Details |
| Day 4 | At Sea | Details |
| Day 5 | At Sea | Details |
| Day 6 | Ushuaia, Argentina | Details |
| Day 7 | At Sea | Details |
| Day 8 | Antarctic Sound/Peninsula | Details |
| Day 9 | Antarctic Sound/Peninsula | Details |
| Day 10 | Antarctic Sound/Peninsula | Details |
| Day 11 | Elephant Island, Antarctica | Details |
| Day 12 | At Sea | Details |
| Day 13 | Port Stanley, Falkland Is | Details |
| Day 14 | At Sea | Details |
| Day 15 | Puerto Madryn, Argentina | Details |
| Day 16 | At Sea | Details |
| Day 17 | At Sea | Details |
| Day 18 | Buenos Aires, Argentina | Details |